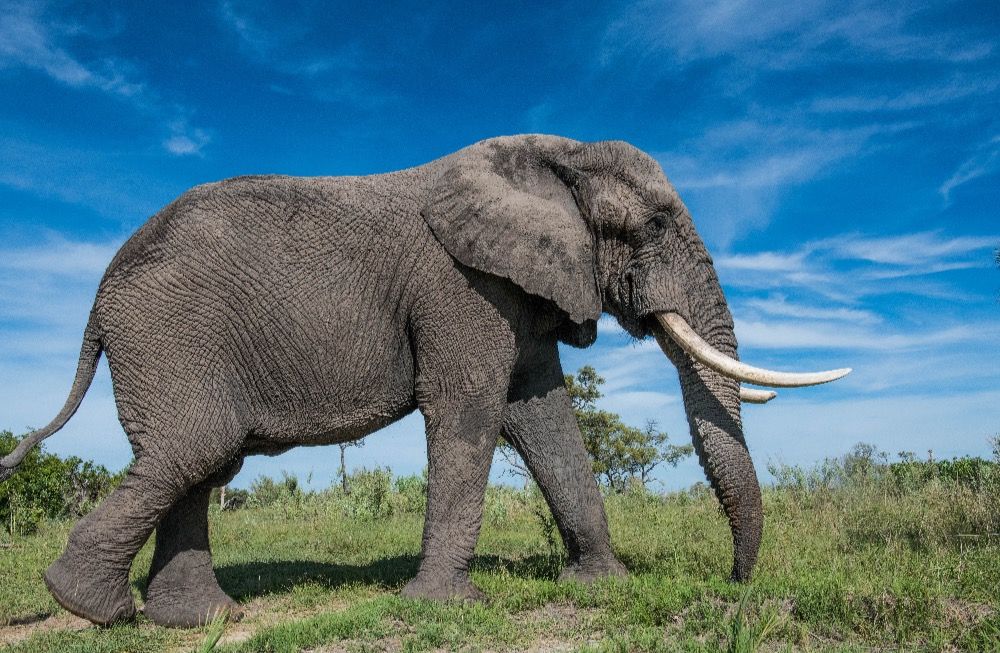 Jabu the Elephant, as seen on Animal Planet's "Dodo Heroes"
is one the world's most beloved African bull elephants and needs your support!
His needs are large and continuous as his limb injury needs further aggressive treatments. HE NEEDS MORE HEROES. PLEASE HELP.
Jabu was badly injured when he was attacked by a wild bull elephant where he lives in the Okavango Delta, Botswana. Jabu now has a damaged wrist joint and osteo-arthritis at the young age of 31 years and will perish if we cannot control the effects of arthritis and stabilise the joint. Innovative and vet-approved therapies beyond his leg brace are being planned and are urgently required.
It takes giant sized medical care to help Jabu, which means we need worldwide support from heroes like you. For example, we need to buy an XL x-ray machine not available in the country. We have partnered with a team of experts (including Colorado State University) planning Jabu's stem cell therapy, preventative drugs, orthotic soles, and physio therapy exercises.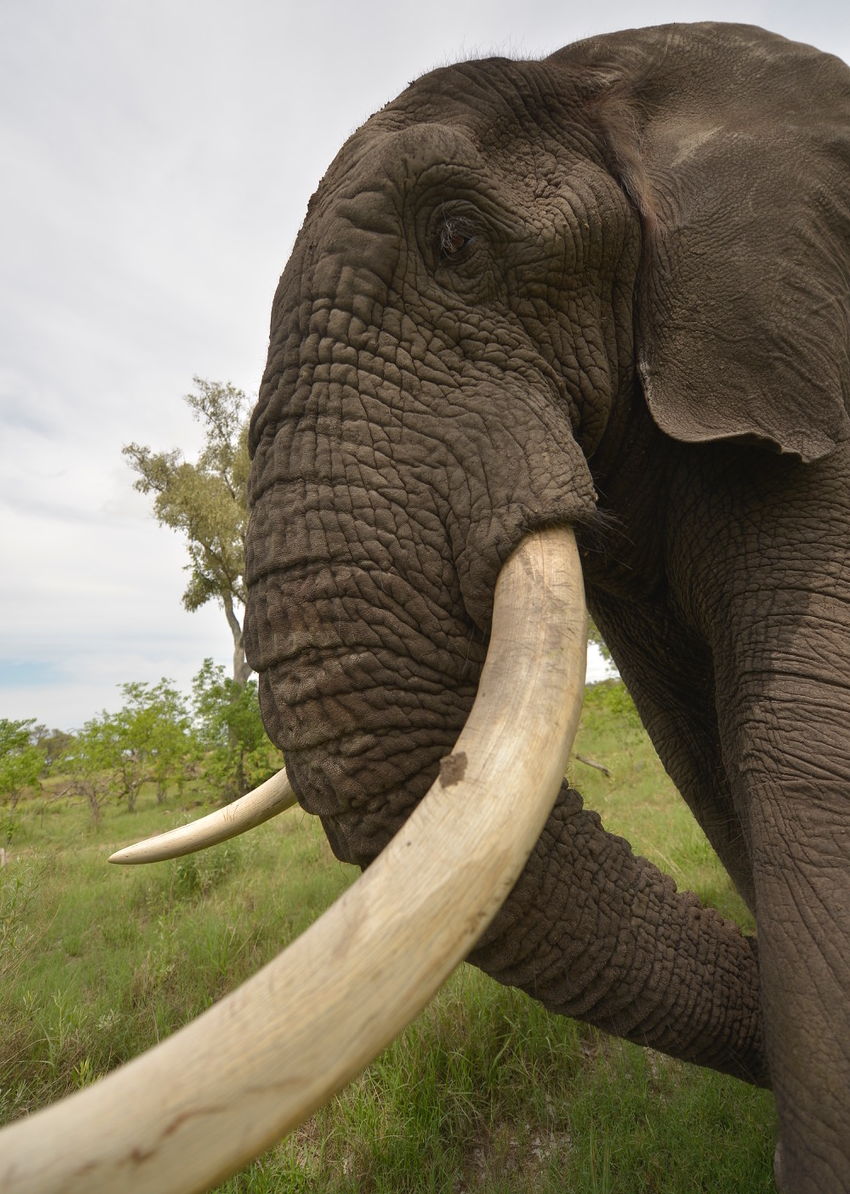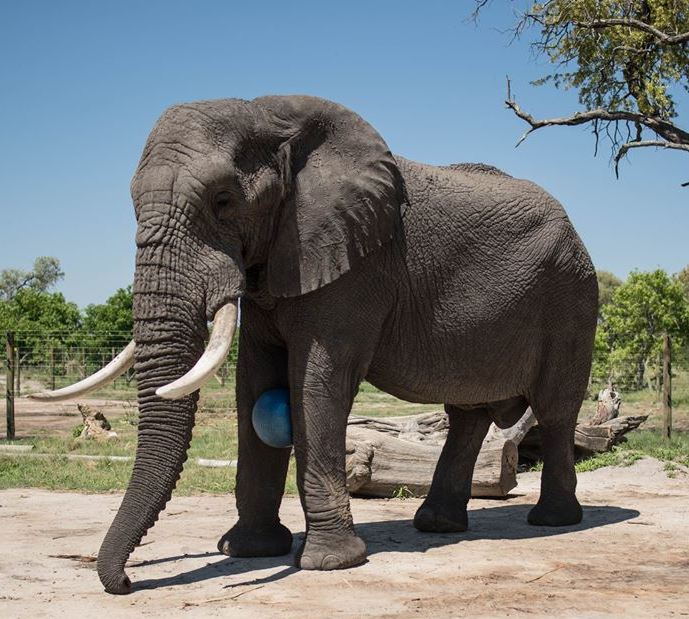 Anything raised beyond medical care and equipment costs will be set aside for Jabu and Morula's long-term care in a sanctuary setting. Doug and Sandi Groves have devoted their lives to providing best quality of life for rescued elephants. It will take even a larger volunteer human herd to help Jabu.
If you encounter any problems with the credit card processing fields on this page you can use Paypal securely as a second (less preferable option) through our fiscal sponsor, Social Good here:
https://www.paypal.com/donate/?token=d28mYruFZ-5i0laqE1Tj84MHpP-vZ3p0w7U2yPZF4wDmMy8nEOY8O5KTZKBwgt7AS879zW&country.x=US&locale.x=US

IF YOU HAVE TROUBLE WITH DONATIONS PLEASE CONTACT US AT LIVINGWITHELEPHANTS@SHAW.CA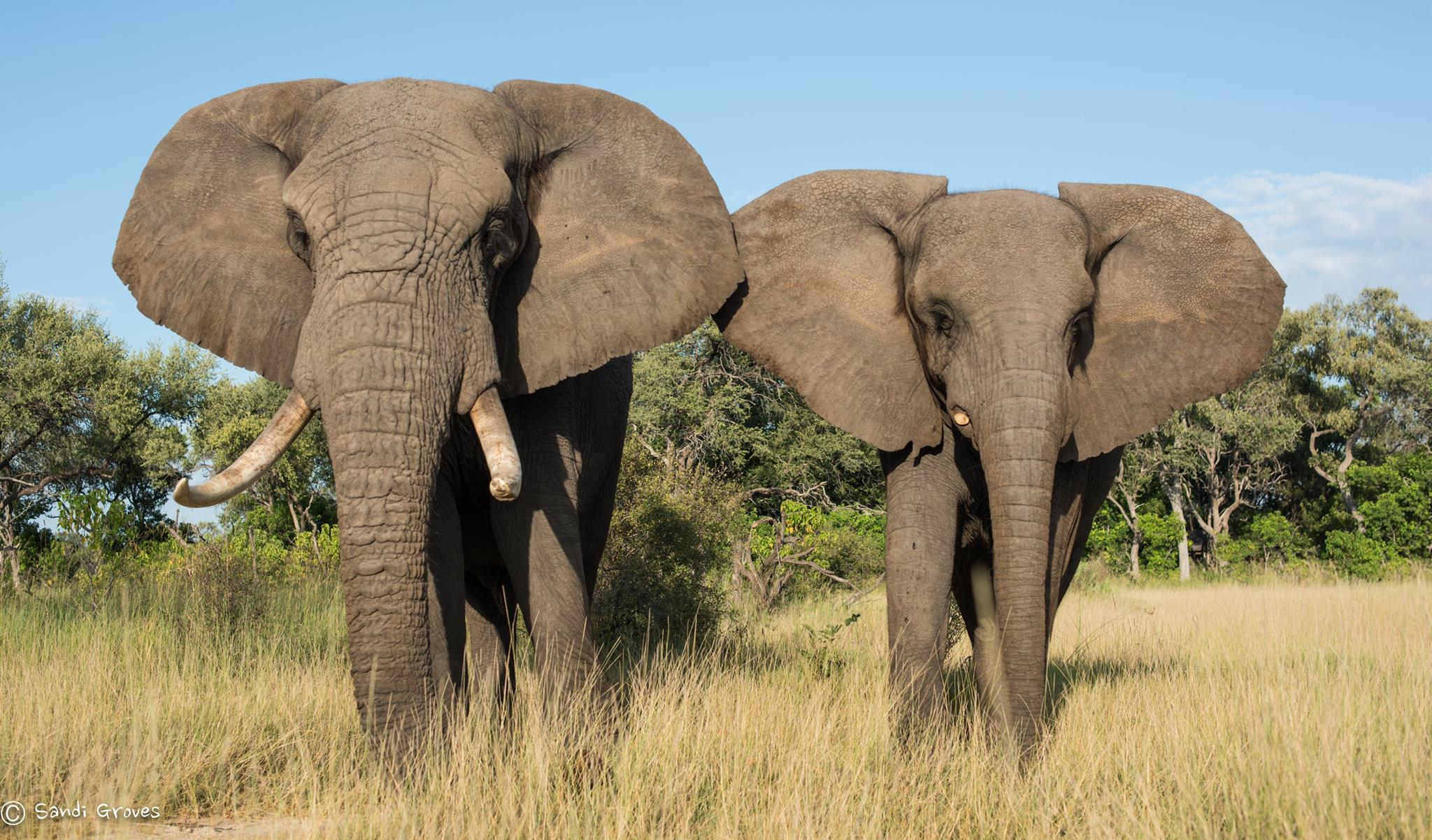 Living With Elephants Foundation
cares for rescued African Elephants in the sanctuary of the Okavango Delta, Botswana. Presently, the focus is on medical care and treatments for Jabu, due to his recent injury.
Photo and Video credits: Sandi Groves
Donate via Credit Card or eCheck
Is my donation and credit card info secure?
Yes, the security and confidentiality of your information is our highest priority. We will not sell, trade or share your personal information with anyone else, nor send donor mailings on behalf of other organizations, and we will only share personal information if you have given us specific permission to do so.
Is my donation tax deductible?
Yes, we are a fiscally sponsored project of Social Good Fund, which is a public 501c3 organization recognized by the IRS. Your donation is tax-deductible to the fullest extent permissible by law.
How do I know that my donation was made successfully?
You will receive an emailed receipt immediately after your donation is submitted and your credit card is processed. Your donation will also show up on your bank or card statement within 1-3 business days.
Do I get a receipt?
Yes, a receipt is sent to your email inbox once your donation is processed. Please be sure to keep a copy of your receipt for tax purposes. If you select a recurring donation, you will be sent an individual receipt each period when your donation is processed.
Is my donation private?
We will not share or sell a donor's personal information with anyone else, nor send donor mailings on behalf of other organizations.