Living With Elephants provides rescued African elephants with a second chance and safe home in the wilderness of Botswana's Okavango Delta. Currently under care are Jabu and Morula, two rescued elephants, saved from culling operations in which they were orphaned.
Jabu
will never return to the wild. Living With Elephants' guardians Doug and Sandi Groves have cared for Jabu since he was orphaned as a baby, with the intent of reintroducing him to the wild, but his medical issues have rendered that impossible. Since then, Jabu has taken on a crucial role as an educator on behalf of Botswana's elephants for the people —and has become a pioneer patient in innovative care in regenerative therapies for his species.
Morula
lost her place in the world when her family was killed in a population control program. Females stay in the herd they are born into their entire lives so Morula would not be accepted by a wild herd. Therefore, the long range plan is to join her with other orphaned females to create a bonded herd. Once established, the hope is that they can be safely released together.
Jabu and Morula are educators of visitors and local villagers about African elephants and their need for protection.
Knowing we can count on monthly donations from our Members makes it possible to plan ahead and expand our operation.
As you can imagine, just feeding two elephants is expensive. Even with Jabu and Morula foraging for food all day, their supplemental diet costs are very high!
You can make a monthly donation in any amount, but here are a few examples of what your donations can provide.
For a monthly donation, you can feed the elephants or provide medical care: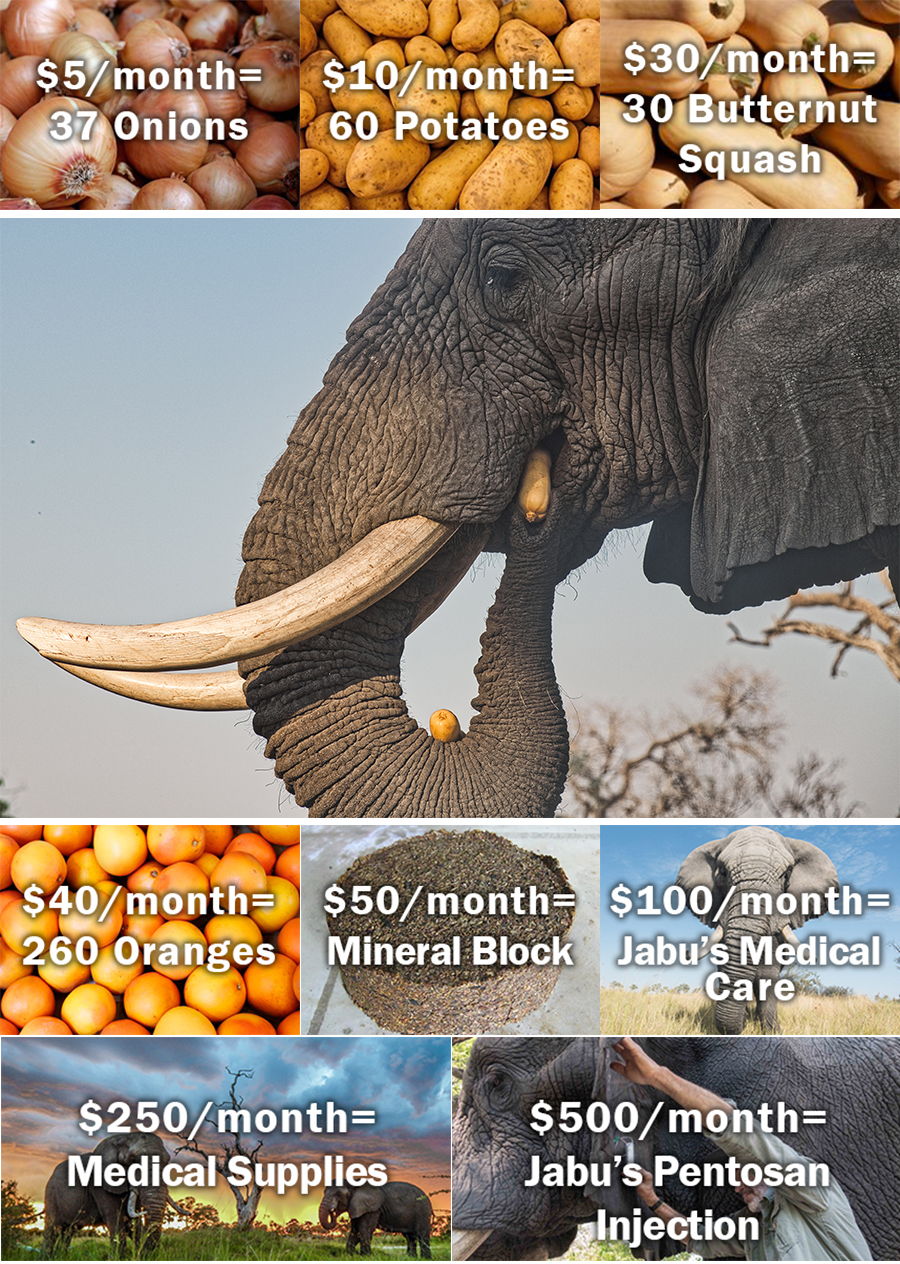 Thank you for supporting our work and protecting African Elephants, including Jabu and Morula.
You have our sincere thanks.
Doug and Sandi Groves
Living With Elephants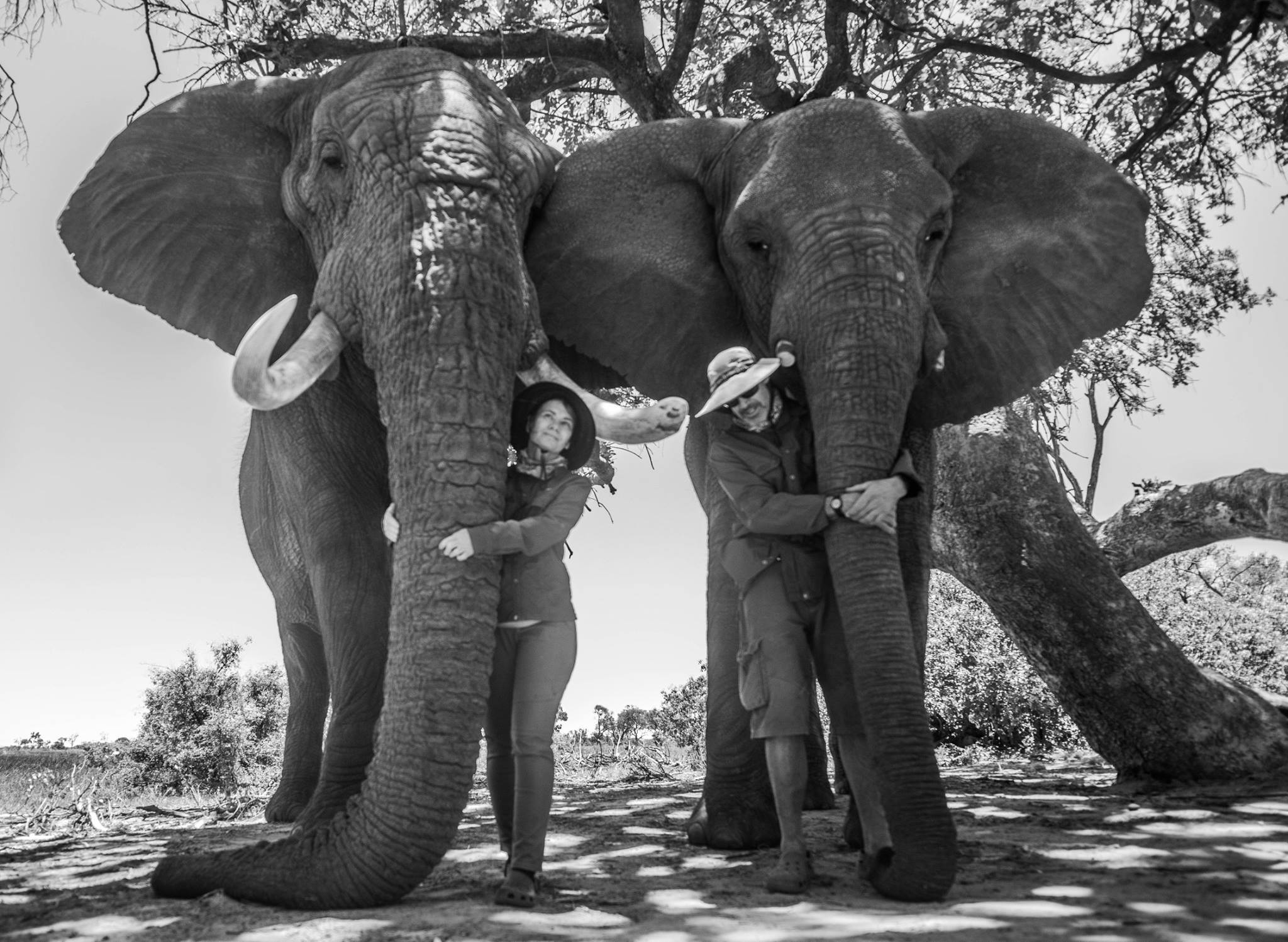 Donate via Credit Card or eCheck
Is my donation and credit card info secure?
Yes, the security and confidentiality of your information is our highest priority. We will not sell, trade or share your personal information with anyone else, nor send donor mailings on behalf of other organizations, and we will only share personal information if you have given us specific permission to do so.
Is my donation tax deductible?
Yes, we are a fiscally sponsored project of Social Good Fund, which is a public 501c3 organization recognized by the IRS. Your donation is tax-deductible to the fullest extent permissible by law.
How do I know that my donation was made successfully?
You will receive an emailed receipt immediately after your donation is submitted and your credit card is processed. Your donation will also show up on your bank or card statement within 1-3 business days.
Do I get a receipt?
Yes, a receipt is sent to your email inbox once your donation is processed. Please be sure to keep a copy of your receipt for tax purposes. If you select a recurring donation, you will be sent an individual receipt each period when your donation is processed.
Is my donation private?
We will not share or sell a donor's personal information with anyone else, nor send donor mailings on behalf of other organizations.